In our home we have two Fur Boys.  This is Tiger.  He is the little guy, a foundling Jonathan rescued.  We think he was about five weeks old when he came home with us, and desperately malnourished.  Now he is about two years old and weighs in at about 8 pounds.  His favorite toy is a soft pink ball.  I used to complain about the fuzz it left around the house, but he get's so much joy from it I keep buying him new ones as the old ones get decimated.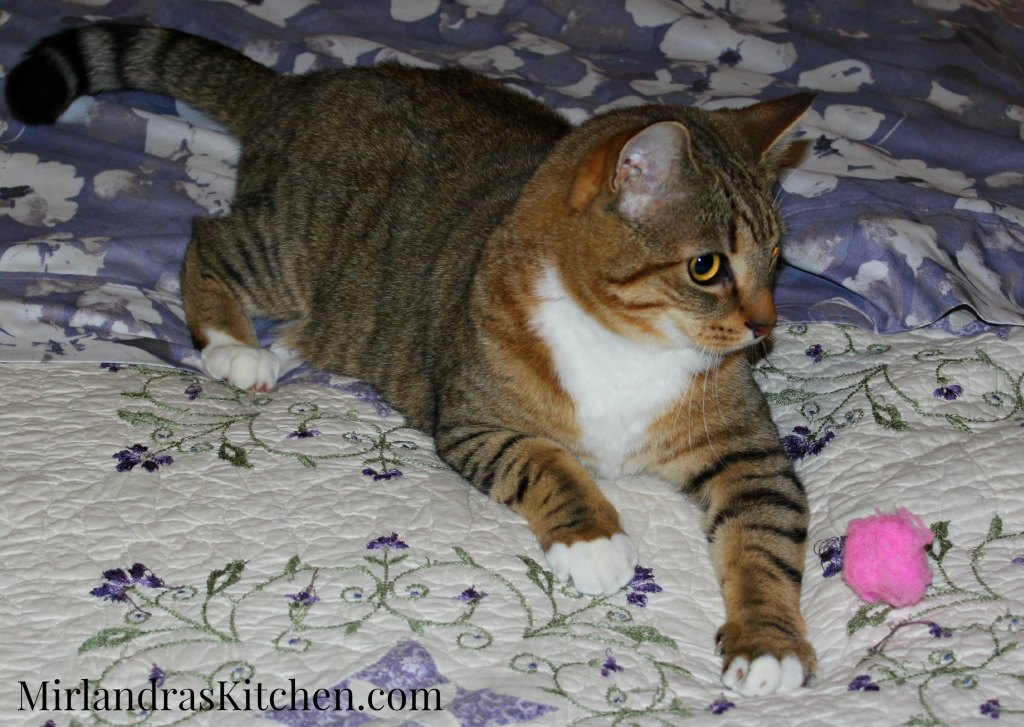 Get Your Free Recipe Book
Subscribe for a weekly dose of cooking connection from Mirlandra.
✕
Get Your Free Cookbook Book
Simply fill out the form to have our cookbook sent right to your inbox!