I hate to say it, but unfortunately it is true.  My sweet little Tiger is a thief.  He seems to be a strange hybrid of cat and magpie. Considering all the things he has taken in our house, it would be shorter to make a list of things he has not stolen (yet) than a list of those he has already purloined.
This time it was a vinyl table cloth.  I folded it up and left it on my sewing table.  The next time I saw it Tiger was using it as a bed under the sewing table.  It's crinkly.  It's not very soft.  Why, you ask, would he want this for his bed when the house is teaming with blankets he could just as easily nap on?  I have no idea.  None at all.  Maybe he's channeling his inner magpie . . .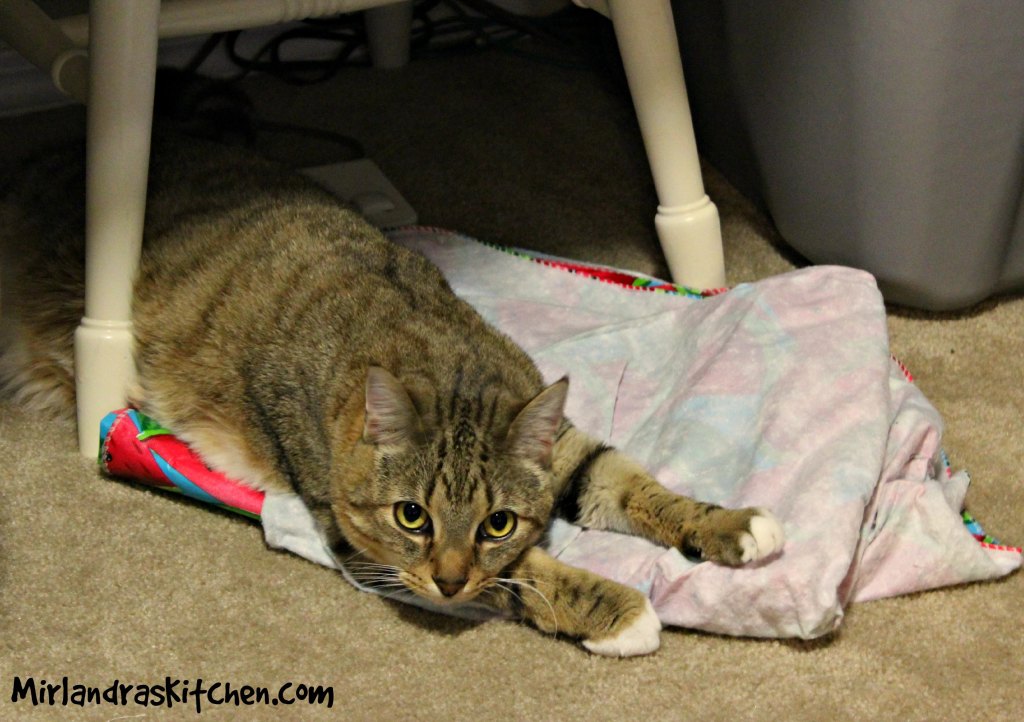 Get Your Free Recipe Book
Subscribe for a weekly dose of cooking connection from Mirlandra.
✕
Get Your Free Cookbook Book
Simply fill out the form to have our cookbook sent right to your inbox!